About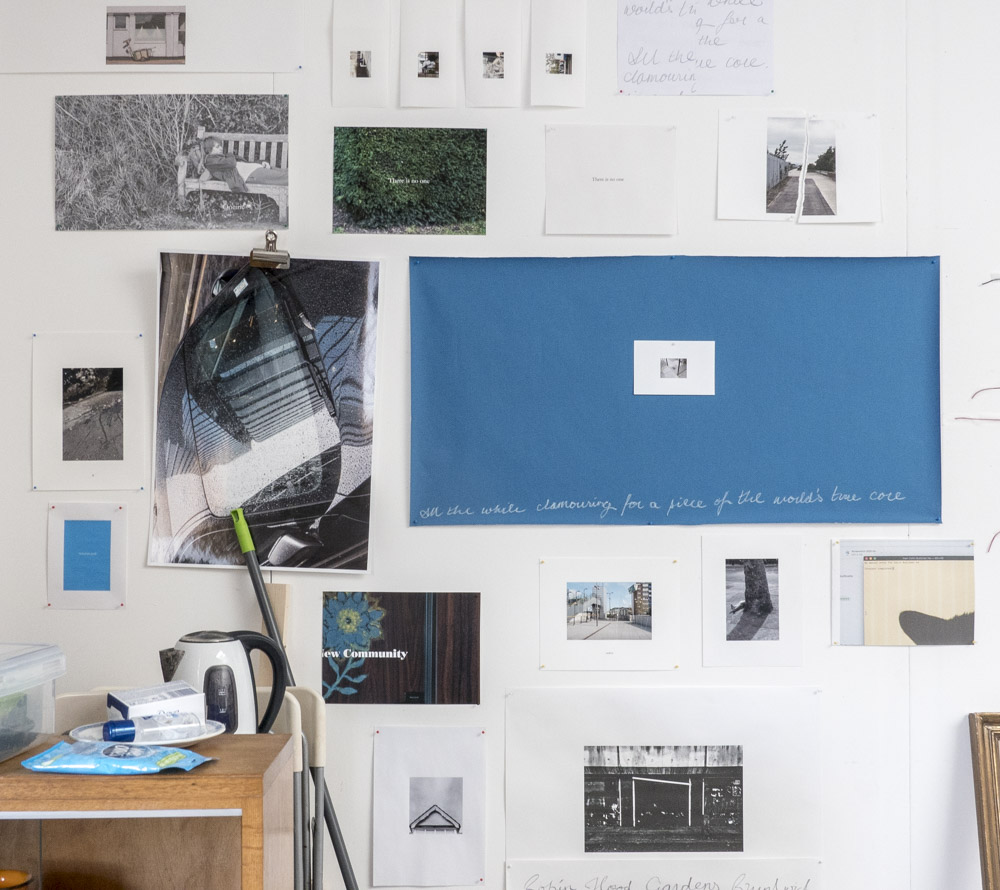 I did a degree in Fine Art at Middlesex University as a mature student in my late twenties. My work included slow-motion video projections and digital manipulation using early versions of Photoshop. I started taking photographs about 20 years ago, after leaving art school and starting a family.
What attracted me to photography was the ability to take pictures in the small spaces of time between work and family and the medium's potential to foster direct engagement with the world around me. And the world is undergoing such massive change - from the loss of public space and housing, and the financialisation of so many areas of our lives to the impact of these changes on our mental health and the need to escape and find some sort of sanctuary.
I'm trying to highlight, respond to and question the homogeneity of widespread development as a result of globalisation by looking closely at local texture and the specificity of what I see around me. I've found concentrating on longer-term projects to be the most rewarding use of my limited time and as a result I've worked on a number of my subjects over periods of many years.
Despite having had an interest in photography books for some time, I only realised fairly recently that the book format could be really useful in concentrating my thinking around particular subjects that I think are important. I'm really excited by the process of developing ideas and translating them as successfully as I can into formats that are less or more narrative in approach.
Although I take photographs with digital cameras, the process of making books and the resulting physical object have quickly become essential to me in providing a balance to the fleeting nature of the digital realm. I've recently become more interested in making smaller works that are less linear and more playful in form.
Among other things, I'm currently exploring the impact of Crossrail on Whitechapel, the area in which I live (Bleed and Creep), thinking about Caledonian Road in its relationship to the adjacent King's Cross Quarter, and developing a small work about current times (Pandemic).
Here's a recent piece I wrote about making photo books published at The Online Photographer.
Contact
Please get in touch via eleventhvolume and the at sign and gmail and dot com.
Some other activities
Hard Format | Somnambule | Listening | Pinterest
Why Eleventh Volume?
It's a reference to my favourite short story, Tlön, Uqbar, Orbis Tertius by Jorge Luis Borges. Learn more about this marvellous story at Wikipedia.